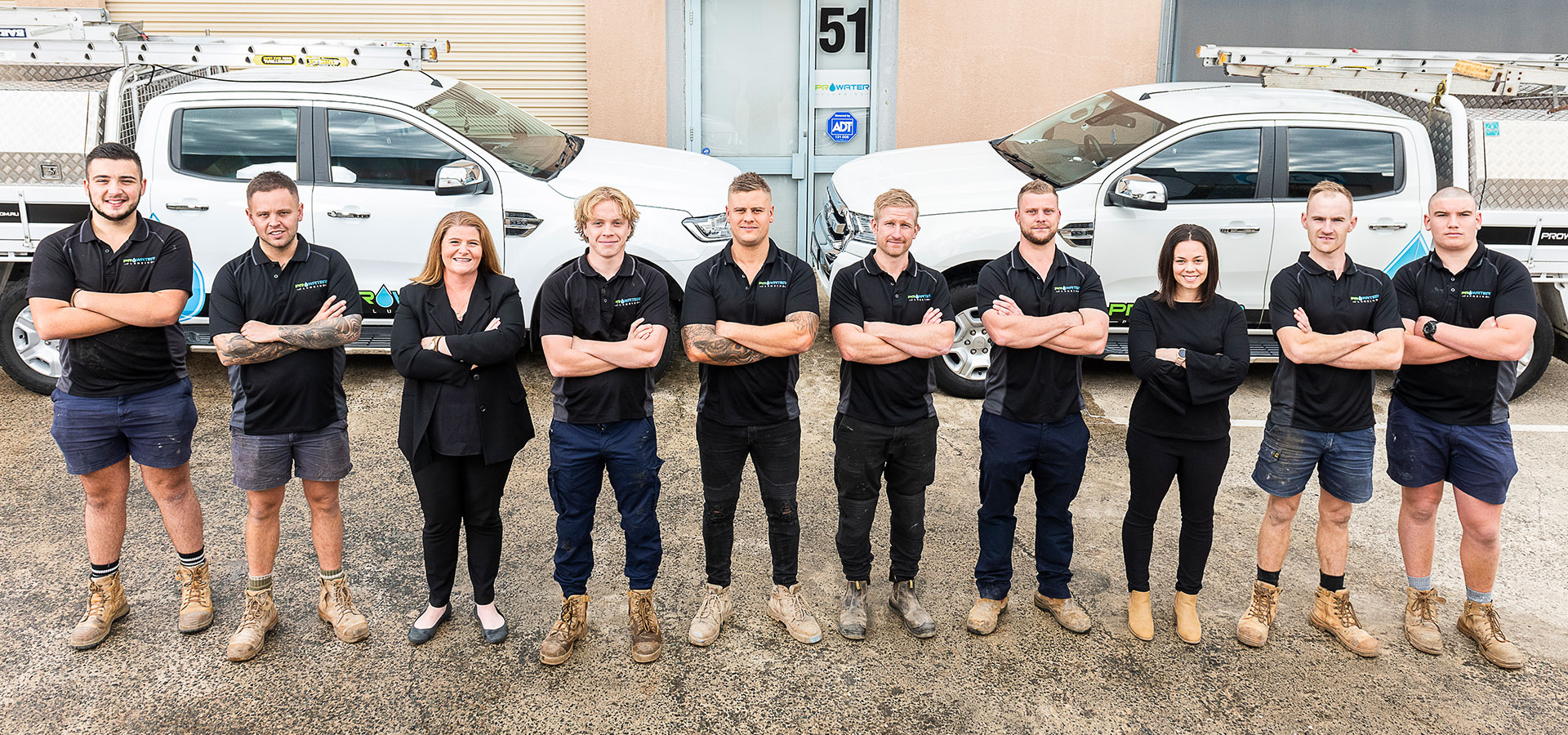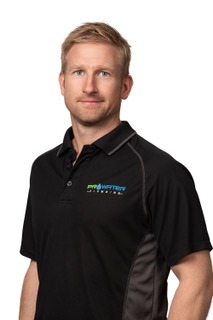 GRANT COCHRANE - DIRECTOR
Grant is a fully licensed Plumbing and has 17 year's experience in the plumbing industry.
Grant thrives on the challenge of running a successful business and enjoys the satisfaction of solving plumbing problems for others.
In his spare time Grant enjoys spending time with his wife and two children. He loves to participate in any sport he can get involved in.
JASON HARRIS – DIRECTOR
Jason is a fully licensed Plumber and has 15 years experience in the plumbing industry
Jason enjoys dealing with new clients and their needs and is always keeping the team up to speed with the latest plumbing knowledge.
In his spare time Jason enjoys spending family time with his wife and two kids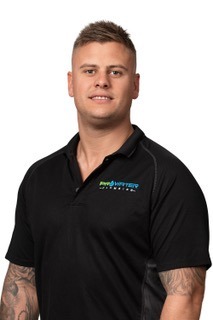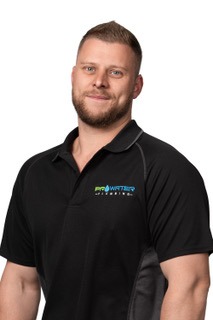 DANIEL – PLUMBING TECHNICIAN
Daniel came across to Prowater Plumbing in 2018 as a qualified plumber with 8 years experience.  Daniel has exceptional attention to detail, he has a positive attitude and is always making the team laugh with his funny personality.
Daniel has brought a wealth of knowledge to our team having previously undertaken management rolls withing the plumbing instrustry.
In his spare time Daniel enjoys tinkering with his cars and loves spending time with mates.
MATT – PLUMBING TECHNICIAN
Matt is a quified plumber who joined our team in 2016. He has 10 years experience within the industry.
Matt is a very efficient plumber who delivers a high standard of work to our clients on a daily basis.
In his spare time Matt enjoys watching sport especially horse racing.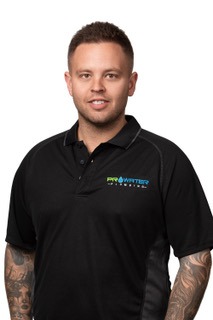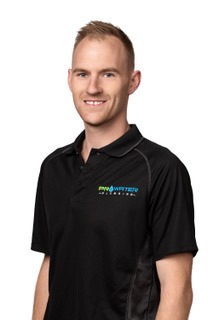 MITCH – PLUMBING TECHNICIAN
Mitch started his apprenticeship with Prowater Plumbing in 2014, and is now a qualified plumber. During his apprenticeship Mitch showed a great interest in plumbing and has grown into a fantastic plumber who takes great pride in his work.
In his spare time Mitch enjoys spending time with his partner and family.
JADE – OFFICE MANAGER
Jade joined Prowater Plumbing in early 2018 and started as office manager then took on accounts manager as well. Over time we employed another office manager and jade became out sole accounts Manager. Jade's level of detail in what she does never goes un noticed and she has a great relationship with our existing clients.
Outside of work Jade enjoys spending time with her two kids and Husband.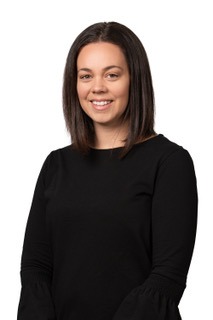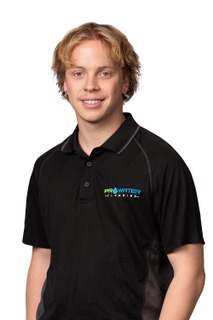 MITCHELL – PLUMBING TECHNICIAN
Mitch started with Prowater Plumbing in 2019 as a 1st year apprentice. Mitch is hard working and is always willing to listen and learn. He has an ability to make us all laugh day to day with his sense of humour.
Mitch loves his sport and currently is playing local football with East Ringwood.
BELINDA – OFFICE MANAGER
Belinda started with Prowater Plumbing in early 2019 as our office manager. Belinda was extremely quick to learn our processes and systems and her customer service is something that quickly stood out. Belinda is extremely hard working and has a great attitude toward her work.
Belinda has a hectic family life running kids around for different activates day to day but still turns up to work with a smile every day.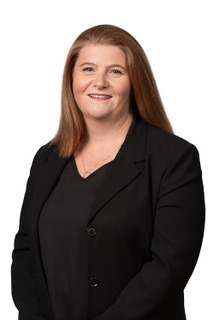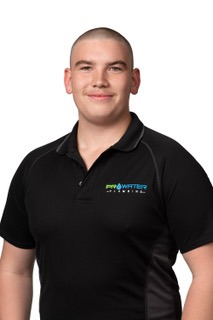 JAKE – PLUMBING TECHNICIAN
Jake started as a 1st year Apprentice with Prowater Plumbing in January of 2020. He spent a few weeks doing work experience in 2019 with Prowater Plumbing and we quickly learnt that Jake had a great attitude toward work after finishing off his schooling we offered him an apprenticeship which we he accepted.
Jake is hard working and has a great base knowledge of Plumbing thanks to his Dad who is also a plumber.
Jake loves sport is currently playing with Park Orchards. He also loves his food and cooking.
PETER – PLUMBING TECHNICIAN
Peter started with Prowater Plumbing mid 2019 as a 2nd year apprentice he has since moved onto his 3rd year of his apprenticeship. Pete has a great attitude towards life and is always in a positive towards work and life.
He has quickly learnt the way we operate and is always trying to advance his knowledge
Peter enjoy spending time with mates outside of work and is a huge Richmond Fan.