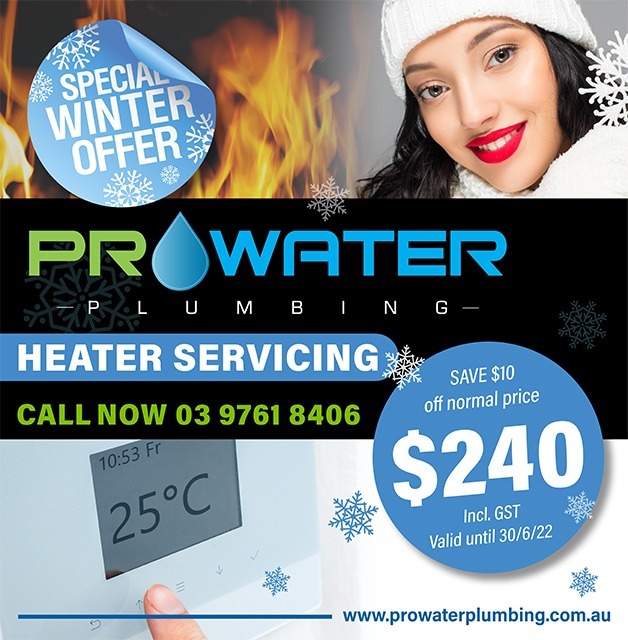 Gas Ducted Heating Services Mitcham
With the cold months fast approaching, there is no better time than now to get your ducted gas heating system serviced or repaired, that way you can stay warm and cozy over the winter months. Don't wait until your heater stops working during the cold winter months, call our office today.
Prowater Plumbing can service and repair or suupply and install all ducted gas heaters to new and existing premises in Mitcham. 
Our licensed plumbers know what they are doing and will ensure your ducted gas heater is serviced and/or repaired safely and professionally.  When choosing a plumber, know that we are fast, friendly and pride ourselves on exceptional customer service and quality workmanship. 
Providing nothing less than high quality service 24/7, our expert team of plumbers have local knowledge within Mitcham and can install your new heater today!.
30 years experience, call Prowater Plumbing 9761 8406.