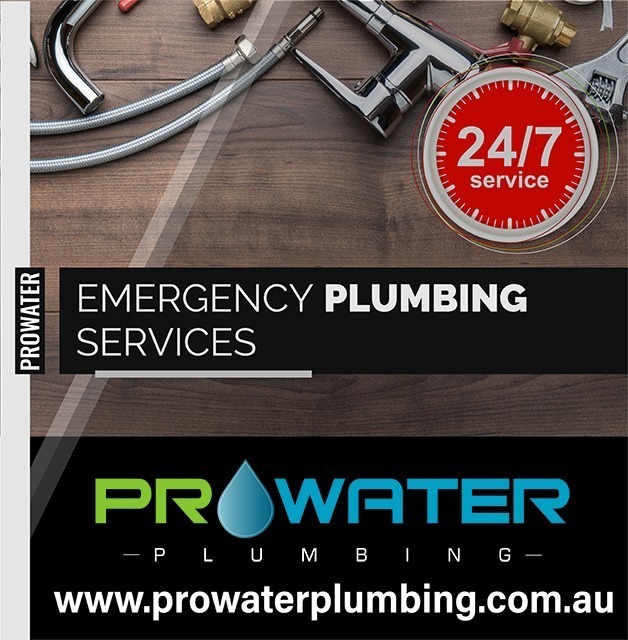 EMERGENCY PLUMBING SERVICES
Local Emergency Plumbing Services Ringwood
When a plumbing emergency strikes, you need a reliable and swift solution. Welcome to Prowater Plumbing, your trusted ally in tackling unexpected plumbing issues with prompt and professional services.
Why Choose Our Emergency Plumbing Services?
Rapid Response:
We understand that emergencies can't wait. That's why our team is on standby 24/7, ready to respond swiftly to your plumbing distress calls.
Local Expertise:
As your local emergency plumbing service in Ringwood, we have an in-depth understanding of the unique plumbing challenges in our community. This allows us to provide tailored solutions that address your specific needs.
Comprehensive Services:
From burst pipes and clogged drains to water heater malfunctions, our skilled technicians are equipped to handle a wide range of plumbing emergencies. No job is too big or too small for us.
Advanced Technology:
We leverage cutting-edge technology to diagnose and resolve plumbing issues efficiently. Our state-of-the-art equipment ensures that we get to the root of the problem with precision.
Don't let a plumbing emergency disrupt your peace of mind. Contact Prowater Plumbing for immediate assistance. We're here to provide efficient, reliable, and affordable solutions to get your plumbing back on track, 24/7. Your Ringwood local lifesaver is just a phone call away!
With over 30 years experience you can trust Prowater Plumbing 9761 8406.