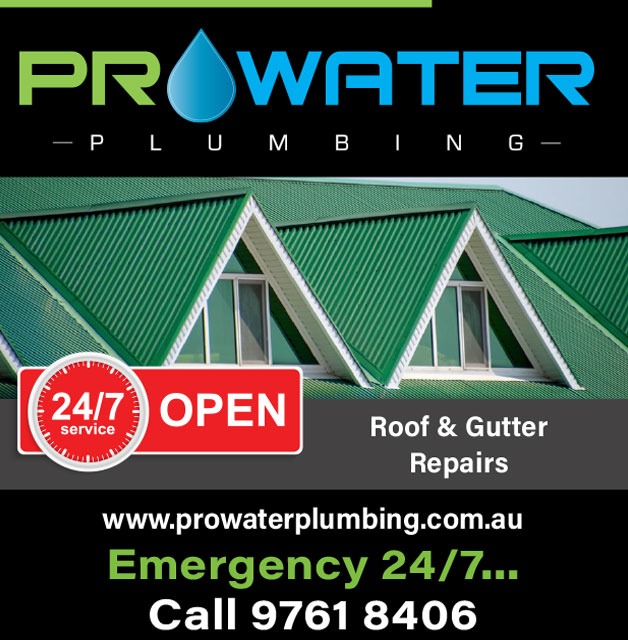 Roof & Gutter Repairs Doncaster East
Have you found a leak in your roof?  It is times like this that experience makes all the difference. Prowater Plumbing Services have the expertise to locate and repair your roof & gutters as quickly as possible, allowing you to get on with your day stress free.
When choosing a plumber, know that we are fast, friendly and pride ourselves on exceptional customer service and quality workmanship. 
Providing nothing less than high quality service 24/7, our expert team of plumbers have local knowledge within Doncaster East and can fix your roof & gutters today!
30 years experience, call Prowater Plumbing 9761 8406.