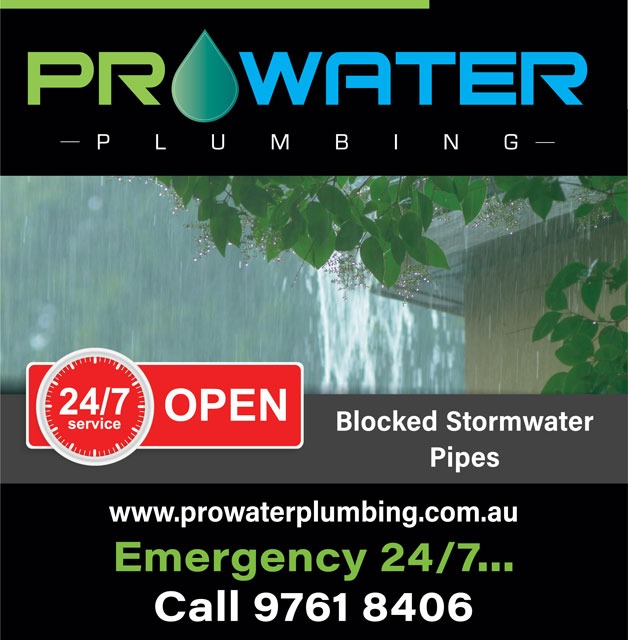 Blocked Stormwater Pipes Croydon
Are you experiencing blockages in your stormwater pipes? Do you have standing water in your yard or driveway after a rainstorm? If so, it may be time to consider seeking professional unblocking services.
At Prowater Plumbing, we offer comprehensive stormwater pipe unblocking services to help solve any issues you may be experiencing. Our team of experienced technicians is equipped with the latest tools and technology to effectively clear any blockages and ensure your pipes are flowing smoothly.
One of the main causes of stormwater pipe blockages is debris accumulation. Leaves, sticks, and other debris can easily build up in the pipes, causing them to become clogged and preventing water from flowing freely. We can remove any debris and unblock your pipes to allow water to drain properly.
In addition to debris, tree roots can also cause blockages in stormwater pipes. If tree roots have grown into your pipes, they can cause significant damage and require specialised techniques to remove them.
Ignoring a blocked stormwater pipe can lead to serious problems, including standing water, flooding, and property damage. By seeking professional unblocking services, you can prevent these issues and ensure your pipes are functioning properly.
If you are experiencing issues with your stormwater pipes in the Croydon area, don't hesitate to contact us. Our team is ready to help solve your problems and get your pipes flowing smoothly again.
With over 30 years experience you can trust Prowater Plumbing 9761 8406.